Pediatric Orthotics in Farmingdale, NY
Prothotic Laboratories, Inc. is the top-rated provider of pediatric orthotics and prosthetics in Farmingdale, South Farmingdale, and Bethpage, NY. Our team of orthotics and prosthetics specialists work directly with each patient and their family to create a customized solution, from cranial remolding helmets to Ultraflex systems.
Together we create a means for creating both short-term and long-term pediatric prosthetics for your child.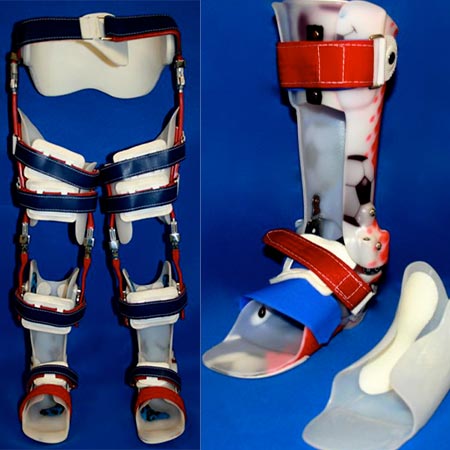 Orthotic Services
Utilizing innovative design techniques and cutting-edge technology in our laboratory, we fabricate a wide range of custom pediatric orthotics. Additionally, we provide pre-fabricated orthotic devices. Our orthotics and prosthetics solutions includes:
Cranial
Cranial Remolding Helmets and protective Helmets
Cervical Systems
Spinal
Idiopathic Scoliosis Bracing– Boston, Charleston Bending, Providence, Rigo SystemCheneau, 3D Pro Cheneau, Spine Core
Neuromuscular Scoliosis- custom molded soft and rigid designs, bivalve, mehta for infants
Lumbar Sacral Orthosis- custom and prefabricated
Upper Extremity
Custom and prefabricated shoulder, elbow, wrist, hand and finger orthoses. Ultraflex systems
Lower Extremity
SMOs – Supra Malleoli Orthosis/ Sure Step
AFO's – Ankle Foot Orthosis: Custom molded semi-solid, solid, articulating. We specialize in club foot design. Day and night time brace designs also available as well as DAFO's . Prefabricated and Custom Carbon AFOs, CMT
KAFO's – Knee Ankle Foot Orthosis with all types of knee joint applications. Day and night designs available
HKAFO's – Hip Knee Ankle Foot Orthosis
Hip Abduction Orthosis – pre and post operative spica designs, A-Frames
RGOs – Reciprocating Gait Orthosis
Lower Extremity
Custom Knee orthosis by GII, CTI, Donjoy
Book a Free Consultation
To schedule a free pediatric orthotics and prosthetics consultation at our Farmingdale, NY, New Hyde Park, NY locations, call Prothotic Laboratories, Inc. at 631-753-4444. Contact us today.