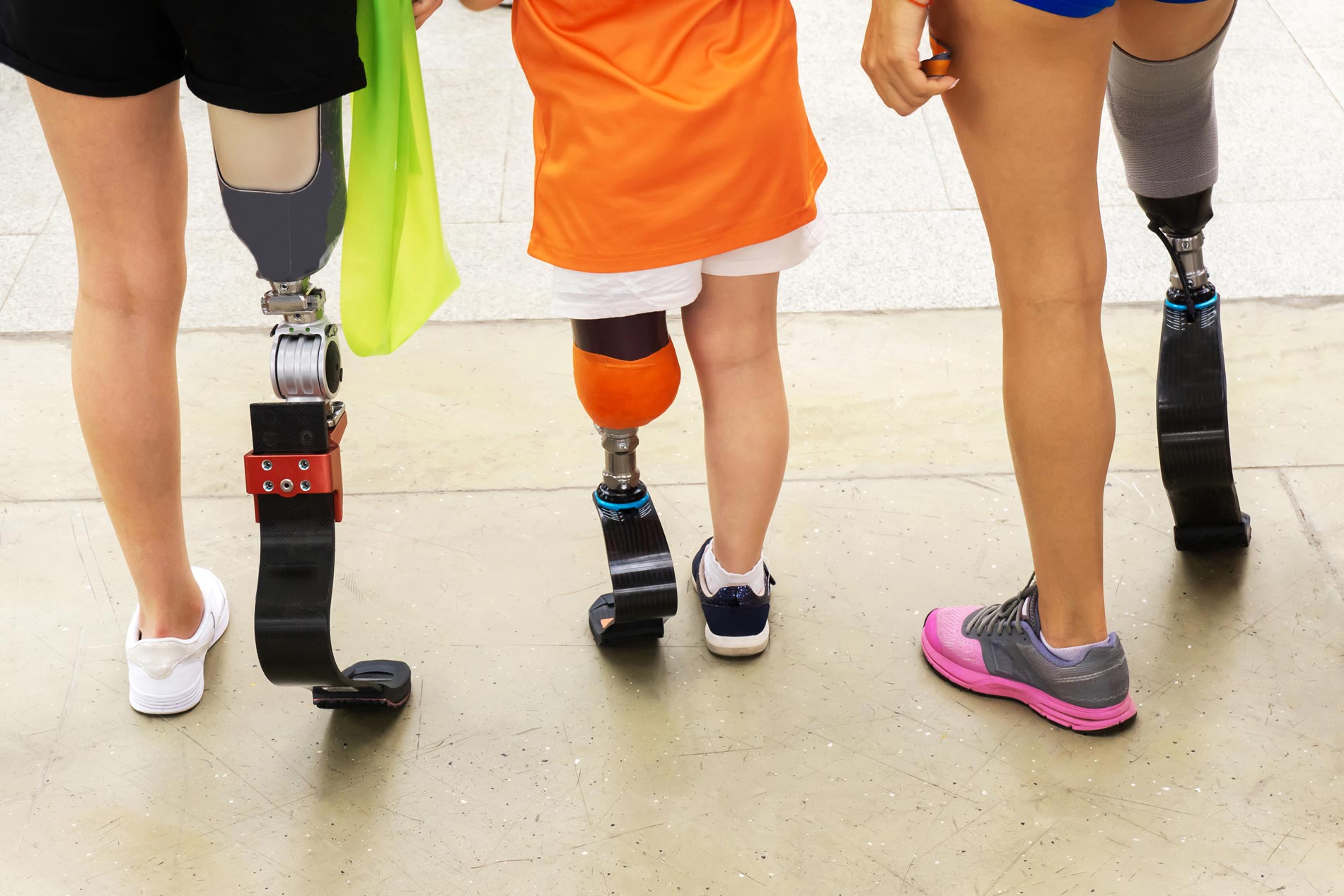 Our Mission…
to design innovative prosthetic &
orthotic devices for a higher quality of life
Prosthetic and Orthotic Laboratory in Farmingdale, NY
Prothotic Laboratories, Inc. is the premier source for customized orthotics and prosthetics in Farmingdale, South Farmingdale, and Bethpage, NY. With a prosthetic and orthotic laboratory and an experienced team of pediatric specialists, we design innovative solutions for children and adult patients using the latest technology, lightweight materials and the finest components.
Additionally, our orthotists provide assistive medical devices manufactured by trusted brands.
Your Orthotist and Prosthetic Facility
Since 1988, individuals and families throughout New York state have come to Prothotic Laboratories, Inc. for customized orthotic and prosthetic devices. Headquartered in Farmingdale, NY, we also work with patients in New Hyde Park, NY. Unlike other prosthesis and orthotic companies who send out their casts for fabrication to third-party facilities, we produce onsite prosthetics, using only the highest quality materials, components and standards. Our staff also includes billing experts who understand the nuances of the insurance authorization process and work directly with patients to process claims as quickly as possible.
In our prosthetic and orthotic laboratory, pediatric specialists craft customized prosthetics and orthotics solutions for upper and lower extremities. This prosthetic facility operates with the most advanced technology allowing our staff to work more efficiently and create more comfortable, effective devices for patients. This includes being one of the few facilities using the Ortis Roboticom 7 Axis Carver. For babies, children and teenagers struggling with the discomfort difficulties of scoliosis, our orthotists fabricate personalized devices to slow down and treat spine curvation progression.
We have extensive experience in the orthotic management of cerebral palsy, arthrogryposis, osteogenesis imperfecta, spinal muscular atrophy and neuromuscular and idiopathic scoliosis. During our more than 30 years of business, we've always found a solution for any patient that's sought out our assistance. We continue to help patients discover newfound freedom, independence and, most importantly, self-esteem.
We are board-certified for Orthotics, Prosthetics and Pedorthics, and Board of Orthotist Prosthetist Certification.
We're a small, family-owned and operated prosthetic facility that prioritizes helping individuals overcome functional and mobility setbacks, to live a better quality of life.
Patients trust our more than 30 years of experience designing and fitting custom-designed prosthetic limbs.
Any pre-fabricated solutions we fit come from the best brands in the medical device industry.
We maintain satellite offices in New Hide Park, NY to meet with patients in these locations. Open by appointment only.
---
We provide prosthetics and scoliosis management to children, teens, and adults from the following cities and surrounding areas: Farmingdale, NY | Hempstead, NY | Hicksville, NY | Huntington, NY | Commack, NY | Long Island, NY | Brooklyn, NY | Queens, NY | New York, NY | Manhattan, NY | The Bronx, NY
---
A Better Solution is Waiting For You
To discover how Prothotic Laboratories, Inc. can help you or someone you love, contact us now to speak with a specialist, and book a consultation.