Pediatric Orthotic Center in Queens, NY
If you live in the local Queens, NY area, that you know that this is a great place to live and work. On the other hand, if you have a child who is struggling with a chronic medical condition, you may be looking for a pediatric provider who specializes in onsite prosthetics and orthotics. That is where we can help you. We are Prothotic Laboratories, Inc., and we are here to serve the needs of everyone in the Queen's area. Learn more about our services below!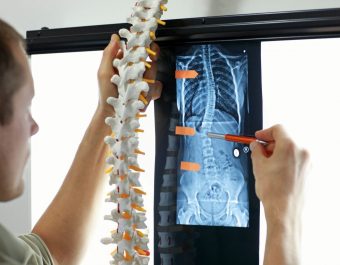 Orthotics in Queens, NY
At Prothotic Laboratories, Inc., we also provide pediatric orthotics in Queens, NY. Our services include:
Spinal Orthotic Systems
We understand that there are lots of children who suffer from spinal disorders. Whether this is an acute injury or a chronic one, we have spinal orthotic systems that have been specifically designed for children. We want to make sure that every child grows and develops appropriately, which is why we offer our spinal orthotic systems.
Upper Extremity Orthotic Systems
We also provide orthotics for the upper extremity. Whether this includes the wrist, the forearm, or the shoulder, we can help you with your upper extremity needs. Trust us to help you!
Lower Extremity Orthotic Systems
Our team also provides orthotics for the lower extremity. We treat a diverse population of special needs children such as cerebral palsy spinal Bifida Arthrogryposis regardless of the condition, we have an orthotic that can help you and your child.
Lower Extremity Sports Medicine
We are also able to provide sports medicine services in the local area. There are lots of kids who suffer acute injuries while playing sports. There are other kids who might have chronic problems that prohibit them from competing. We are happy to work with you to try to get your child back on the field to play quickly and safely.
Prosthetics in Queens, NY
At Prothotic Laboratories, Inc., we provide high-quality prosthetics in Queens, NY to all of our children. Some of the services that we provide include:
Upper Extremity Prosthetics
We offer upper extremity prosthetics to children in need. Our prosthetics have been designed to be durable, reliable, and flexible. We will make sure that we have Prosthetics that meet the needs of your child whether you are in need of an above elbow, below elbow, wrist or hand or a different kind of prosthetic completely. Trust us to help you.
Lower Extremity Prosthetics
Many children suffer from a congenital absence or orthopedic disorders that may require a prosthetic device to address their individual needs. Regardless of the condition, we have a device that can help the patient achieve their functional goals.
Ultra-Light-weight Materials
In order to make it easier for our parents and children, we use ultra-lightweight materials in all of our prosthetics. In addition to reducing the cost of our prosthetics, this also ensures that we provide our children with a better quality of life using reliable, custom prosthetics.
Specialize in Prosthetic Management
If you have a child who needs prosthetics, then you should seek the help of a provider who specializes in
pediatric prosthetics
management. Too often, people simply think that children are small adults. This is not the case. We specialize in pediatrics because we believe that children require a cadre of professionals who are specifically trained to meet their needs.
Prosthetics for Congenital Anomalies
In addition, we also provide prosthetics to children who have congenital anomalies. We understand that this is a unique population that requires customized prosthetics. We are happy to help you with your needs.
Helpful Resources in Queens, NY
During the time that we have served the individuals and families in Queens, New York, we have fallen in love with this area. Therefore, we have worked hard to make life easier for our individuals and families. This includes setting up a satellite office in the area.
Queens Satellite Office
We are proud to have a queen's satellite office in the local area. We believe this makes it easier for us to serve the local community. If you would like to make an appointment with our Queens satellite office, please contact us. This office sees patients by appointment only.
Do you need reliable pediatric orthotic or pediatric services in Queens, NY?
If you are looking for a reliable pediatric orthotic prosthetic provider in the local Queens, NY area, then look no further than Prothotic Laboratories, Inc. At Prothotic Laboratories, Inc., we work hard to keep up with the latest advancements in our field. We believe that this places us in a position to provide the best quality care to your child. We would be happy to work with you to improve the quality of life of your child and your family.
Please give us a call today to make a scoliosis management appointment with a member of our team!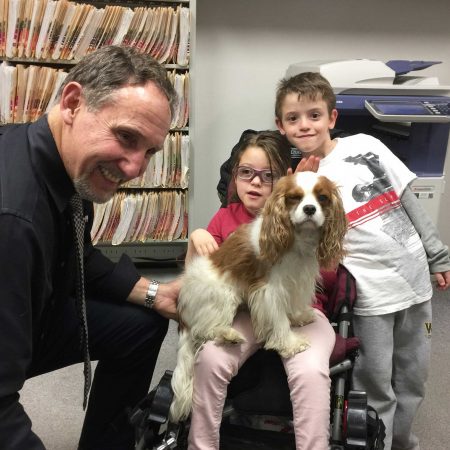 FAQ
We want to make sure that we answer the questions of all of our individuals and families before we move forward with anything. A few of the most common questions that we get asked include:
Do you accept my Insurance?
We have reached out to a wide variety of insurance providers to set up a payment plan. Therefore, there is a strong likelihood that we accept your insurance plan. If you would like to learn more about our insurance agreements, check out our list of accepted plans here, or contact us to learn more!
Can you offer payment plans or financial assistance?
We do offer payment plans and financial assistance. We know that many of our individuals and families are on a tight budget. As a result, we have tried to make things easier by providing financial assistance to those in need. We would be happy to work with you as well.
What are your hours of operation?
We provide 24-hour emergency assistance to anyone who needs it. Our business hours for appointments are Monday through Friday, 8:30 a.m. to 5 PM.